At Self Made Tanning, we believe every babe deserves to feel strong, confident and sexy. We also believe that a bangin' tan is a girl's best friend. With that in mind, our mission is simple: to provide babes with the world's best tanning products that deliver salon quality results from home. No stress, no streaks, no filter required.
Our team lives for fun, but we take our tans seriously. Our famous tanning mousses have been rigorously tested to ensure flawless results, every time. Whether you like a subtle glow or a super dark tint, you can rely on Self Made for stunning results. You can also look forward to silky smooth, totally kissable skin. Made from pure, handpicked ingredients and skin-boosting vitamins, our tans are lovingly designed to nourish and hydrate your skin. They are vegan-friendly, cruelty-free and 100% natural.
When it comes to our products, we strive for perfection. That extends to our service too. We are Self Made – and we are made for you. We love your feedback and are passionate about providing you with 5-star VIP service. We hope our products inspire you to feel like a queen, act like a boss, and ditch the IG filter.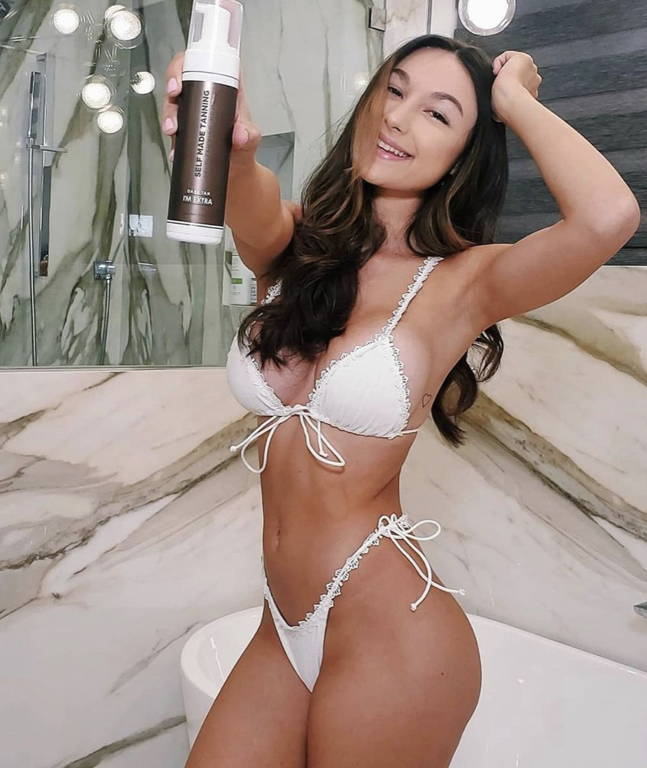 OUR TANS LOOK NATURAL.
BECAUSE THEY ARE.
Aside from our show-stopping tans, one thing that sets Self Made Tanning apart is our commitment to natural ingredients. Unlike other tanning products, we use 100% natural DHA with no nasty chemicals or ingredients. Our self-tanning mousses are paraben-free, cruelty-free and vegan. Even our packaging and manufacturing processes are designed with sustainability front of mind. That means our products are as kind to the planet as they are to your skin. Here are some of the skin-boosting beauties that make our tanning mousses so good.
Luxe Tan ingredient list:
Caffeine isn't just handy for getting you through that 6am spin class. When applied topically, it can help reduce puffiness and inflammation. It also tightens and brightens the skin, reducing wrinkles and smoothing away cellulite. Talk about superpowers!
Jojoba oil has anti-inflammatory properties which tame chaffing and chapping – the natural enemies of a flawless tan. It's calming effect can combat redness, dryness, eczema and even rosacea. Plus, it's packed with vitamins E and B to keep skin healthy and baby-smooth.
When it comes to natural ingredients, Almond Oil is an overachiever. It has anti-inflammatory, antiviral, antibacterial, and antiseptic properties. That makes it the perfect antidote for dry, damaged or irritated skin. Bonus points for its amazing smell.
Everyone loves avocado, and your skin does too. This magic, ultra-moisturizing oil contains vitamins A, D and E that powerfully penetrate the skin. Soothing sunburn, boosting collagen production, and treating age spots are just some of its tricks.
Vitamin C is essential for babes who are serious about great skin. As an antioxidant, it protects against free radicals caused by UV exposure. It also inhibits melanin production, which helps lighten hyperpigmentation and brown spots, even out skin tone, and enhance radiance.
Coconut oil is a skin-quenching hero that boosts hydration and reduces inflammation. It also boasts antimicrobial properties, thanks to medium-chain fatty acids, which protect the skin from harmful bacteria and fight the good fight against acne.